Global Beat
Dateline: 05/15/98

For over a decade, Laurence Singer has been developing the idea of an entertainment company created to produce a new form of global music for global markets.

An attorney by profession, Manhatten-based Singer's professional background combines an extensive knowledge of the entertainment and media industries with international business development experience. Singer has represented musicians, actors, air personalities, and authors, as well as record companies, recording studios, advertising agencies, commercial photographers, and production companies. Not only that, but he has also written books and articles on entertainment law, copyright and trademark matters, and negotiating contracts. Singer visited Ghana in 1981 and, while there, conceived of the idea of forming a record company which would integrate global sounds within a modern format, creating music with "crossover" potential to attract audiences worldwide.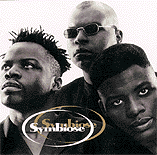 Thirteen years later, in 1994, Global Beat was born. Global Beat is a very eclectic label, with artists from all kinds of musical background. There is Symbiose, a London-based combo with strong African roots and influences; Wayquay, a Native American singer who's chants have an almost religious feel to them; The Coconutheads, a Miami hybrid of Caribbean and tropical sensibilities; Terracotta, a duo who's influences are all over the map and include jazz, African, European classical with instrumental saavy on woodwinds, violins, vocals, and percussion; and Tian, an understated virtuoso classical pianist hailing originally from China. I spoke to Laurence Singer about his visions for Global Beat, his aims, and his artists.
---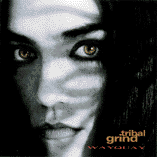 Paula: What is your process for choosing artists to be on Global Beat? What do you look for, musically? Laurence: I look for uniqueness in the music and writing, and a strong personal presence. The music must have a solid cultural base with "crossover" potential. Paula: Which of your artists are you especially enthusiastic about? Which ones are really doing big things, or you think are going to do big things in the near future?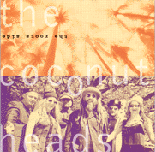 Laurence: Of course I am enthusiastic about all of the artists. I believe they all can do "big things". A one-hour documentary film about Tian will be completed by summer; Wayquay and Symbiose are being played on more than 125 college radio stations; Terracotta has just completed the score for a major motion picture and The Coconutheads are one of the featured bands in South Florida. These are just some of the happening things.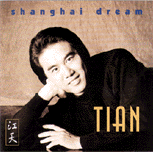 Paula: What do you hope to accomplish as a World Music company? What are your goals? Laurence: My goals are to expand what has been categorized as "world music", which generally means non-western or ethnic music, into the mainstream by emphasizing original sounds and rhythms integrated within a modern format. The modern format serves as a bridge between different cultures to establish the platform for a new gloabl sound, setting the stage to "crossover" the different music genres.

The philosophy of Global Beat is to produce music for global markets -- music that does "travel the world". Our strategy thus focuses on attracting the exceptional talent being ignored by major labels and benefiting from the open access to emerging, untapped markets, not only geographically, but but also for new styles and methods of production. Paula: What projects are you working on right now, that you would like to discuss? Laurence: I am continuing to work on expanding the label both from a creative and from a marketing perspective.